Shalo Tek Glock Slides
We at Shalo Tek have designed our slide cuts with the purpose to make them stand out visually and increase performance. We mill our own supplied blanks, factory OEM slides or aftermarket slides from other manufacturers, including 17-4 Stainless Steel and 416 Stainless Steel. We use innovative technology and top of the line HAAS and Fanuc CNC machining centers to ensure your slide is machined precisely and accurately from start to finish.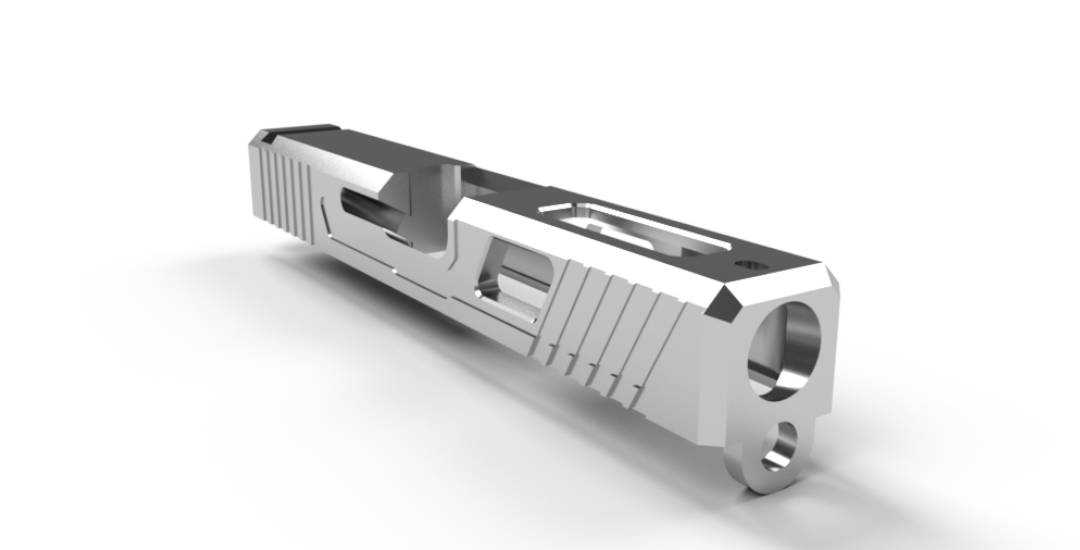 Our Optic Cut
Our optic cut will fit the footprint of your chosen optic – mounting position is in front of the factory location of the rear sight (dovetail remains behind the optic cut).